Ancient Warfare 3
Steam Release & Update 15
---
The steam release is tomorrow(21st December '17, 1pm PST)
As promissed, itch.io buyers will get a free steam key.
How do you get your steam key?

You can claim your steam key if you visit the purchase page(Everyone has it's own page) and click on the "Get Steam Key" button.
If you bought the game with an itch.io account, purchases are found on the My collections page, and can easily be re-downloaded from there.
Otherwise, if you bought the game without an itch.io account, you have to revisit the download page. A purchase without an itch.io account is associated with an email address. After you bought a game without an account, you will get an email with your unique access url.
If you have lost your purchase information you can request it to be re-sent to your email address from the support page.
This article has more information about how buying works, but above information should help you to claim your free steam key.
Will the game be updated on itch.io too?

No, the game won't be updated on itch.io. However, you can buy the game on itch.io and get a steam key, but the files won't be available on itch.io anymore, because I will add more and more features to the game that will need the steam servers.
Update 15

The latest version contains many bug fixes and improvements. I haven't added new content, but there will be content updates soon.
The first big addition is the steam workshop implementation for custom battles. You can upload, browse, subscribe, download/play, vote and update(you battles) custom battles directly in the custom battle editor.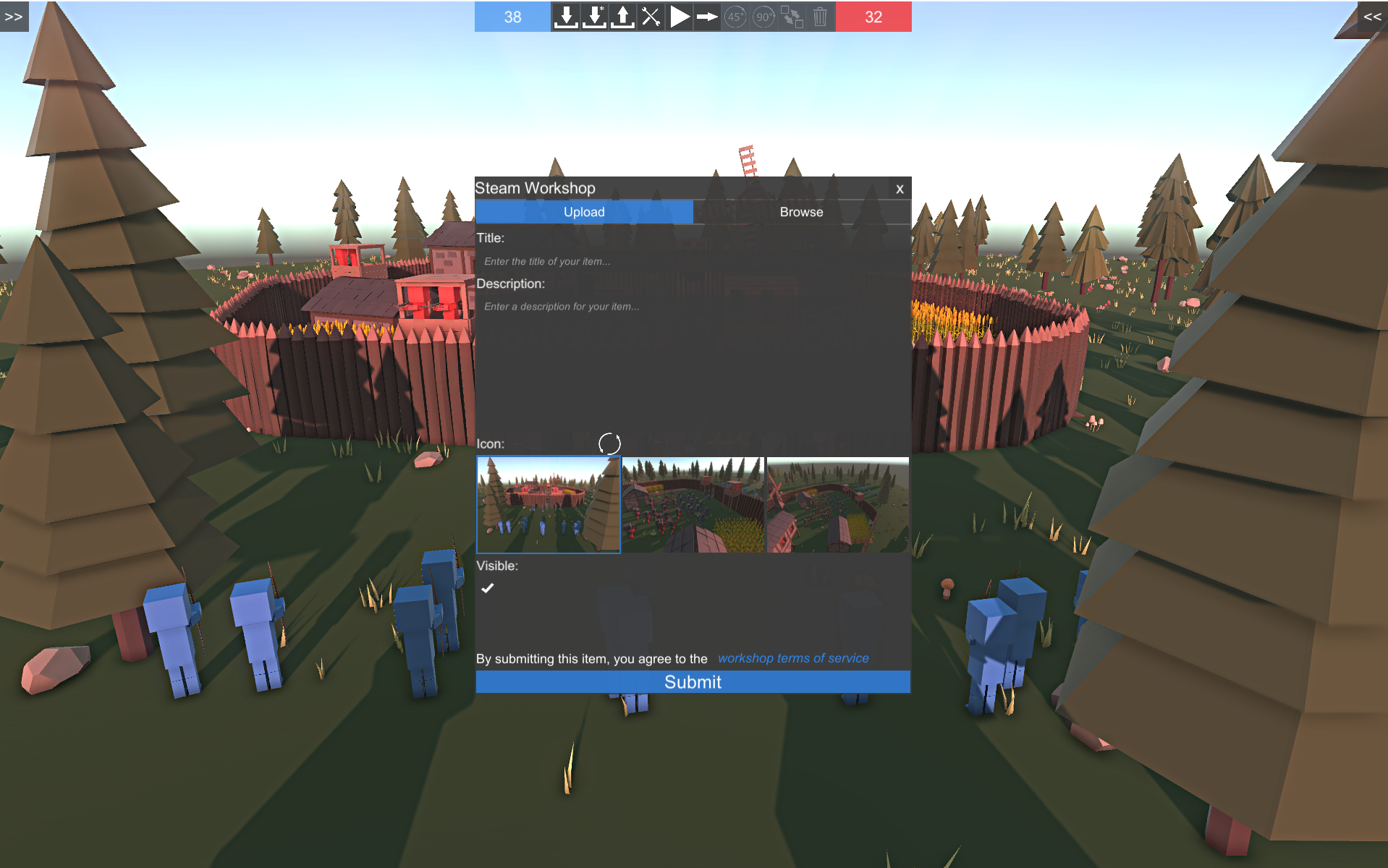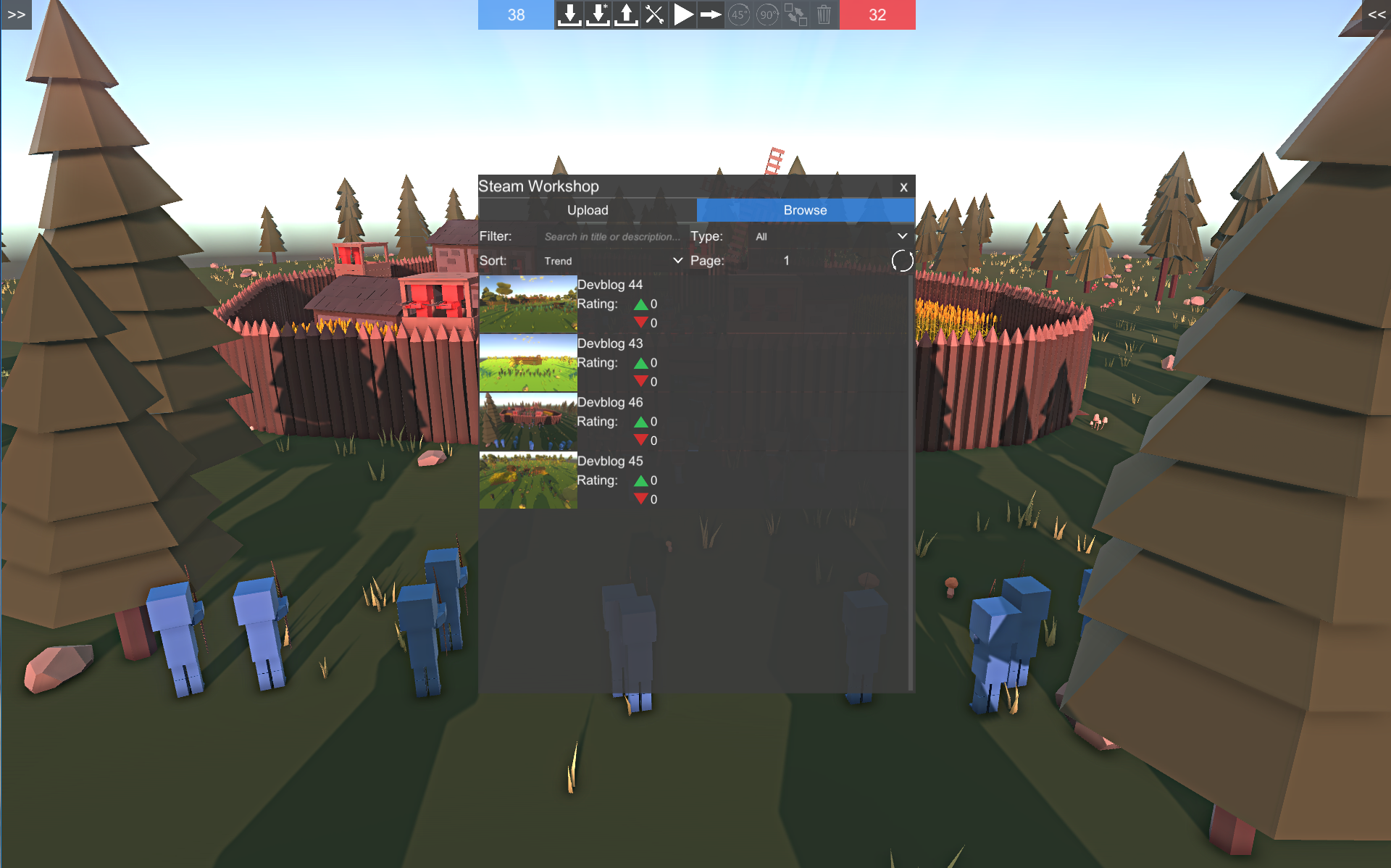 Level bundles have been removed, but they will be readded later with workshop support.
Future plans:

AI update

The AI need to make better decissions and the pathfinding needs to be improved

Performance improvements

Actually the game runs very great, but the physics kill the performance. That's caused by the one threaded calculations of the unity engine
But is a new system ahead for the first unity version in 2018, which will add multithreading support and I'm looking forward to greatly improve the physic performance and pathfinding with that new system

Multiplayer

Multiplayer is currently at the end of the planing phase
There are some more things to fix first(physics & AI), but I will start with the multiplayer soon
User generated content

The custom battles are just the beginning. I want players to share units, custom items, armor and more