Ancient Warfare 3
The 13th update is here!
If you are using the itch.io app, updates should be applied automatically. If you are using your browser, you have to redownload the game.

More destructable objects!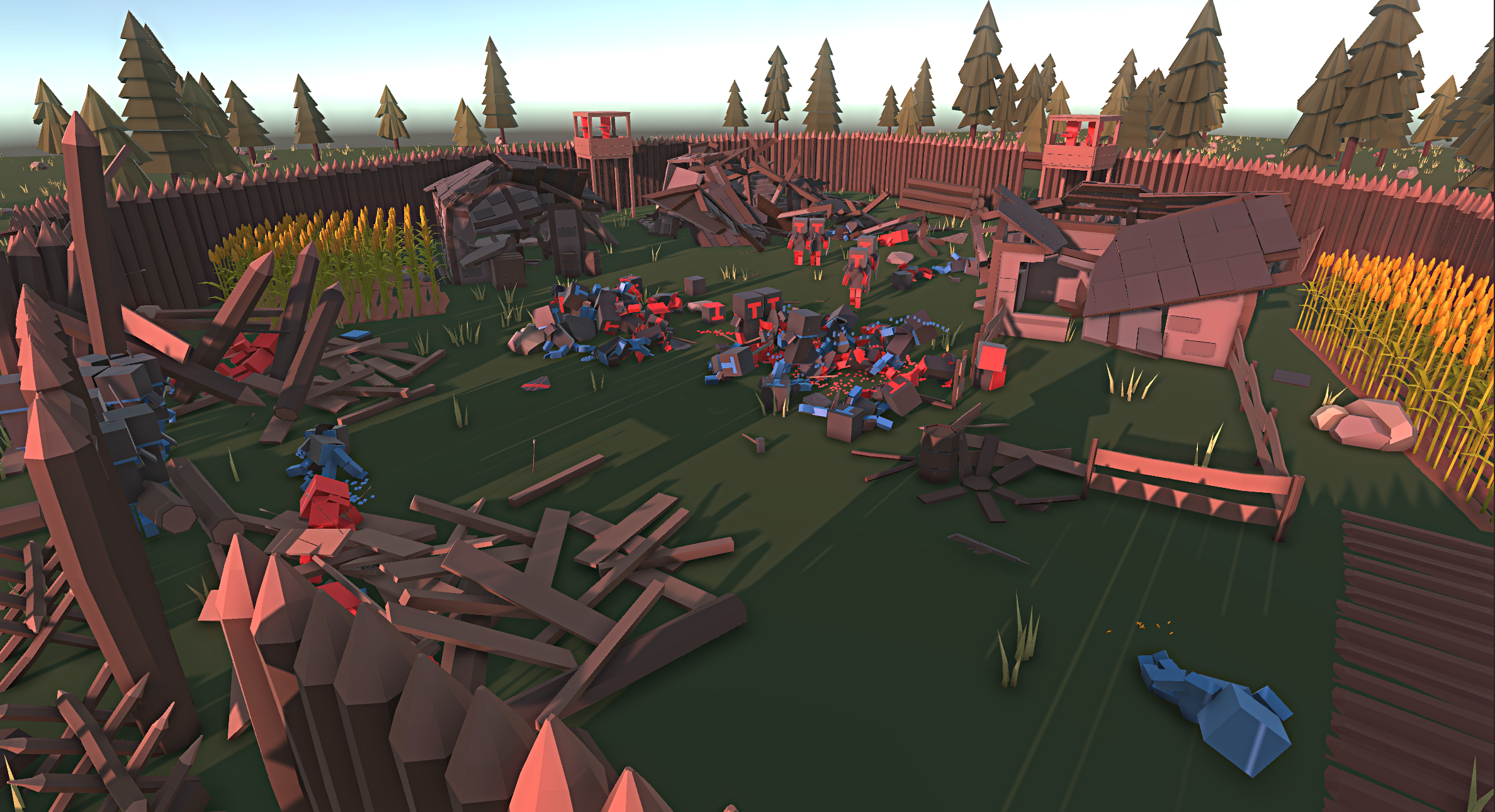 The following objects can now be destroyed. (Please note that most of them have much health)
Concrete barricades
Wood logs
Wood signs
Small wood cabin
Small stone cabins
Wood fence & entry
Barrels
Crates
Windmill
Level Bundles
The level bundle functionality is now in game and the custom bundle creator will be added in the next update.
There are no level bundles available at the moment, but I will add a test bundle soon.

Other improvements and fixes
Custom units can now be used in the demo version
Fixed missing icons for zombies and zombie spawners
Fixed a bug that caused zombies to be allied units
Fixed a bug that stopped the game from closing
Note: Updates are now biweekly to improve the stability of the game, because the steam release isn't far away.

Files
ancient-warfare-3-windows-64bit.zip
125 MB
ancient-warfare-3-windows-32bit.zip
123 MB
ancient-warfare-3-osx-universal.zip
140 MB
ancient-warfare-3-linux-universal.zip
143 MB
ancient-warfare-3-windows-64bit-demo.zip
125 MB
ancient-warfare-3-windows-32bit-demo.zip
123 MB
ancient-warfare-3-osx-universal-demo.zip
140 MB
ancient-warfare-3-linux-universal-demo.zip
143 MB