Ancient Warfare 3
The 9th update is here!
If you are using the itch.io app, updates should be applied automatically. If you are using your browser, you have to redownload the game.
Unit Spawner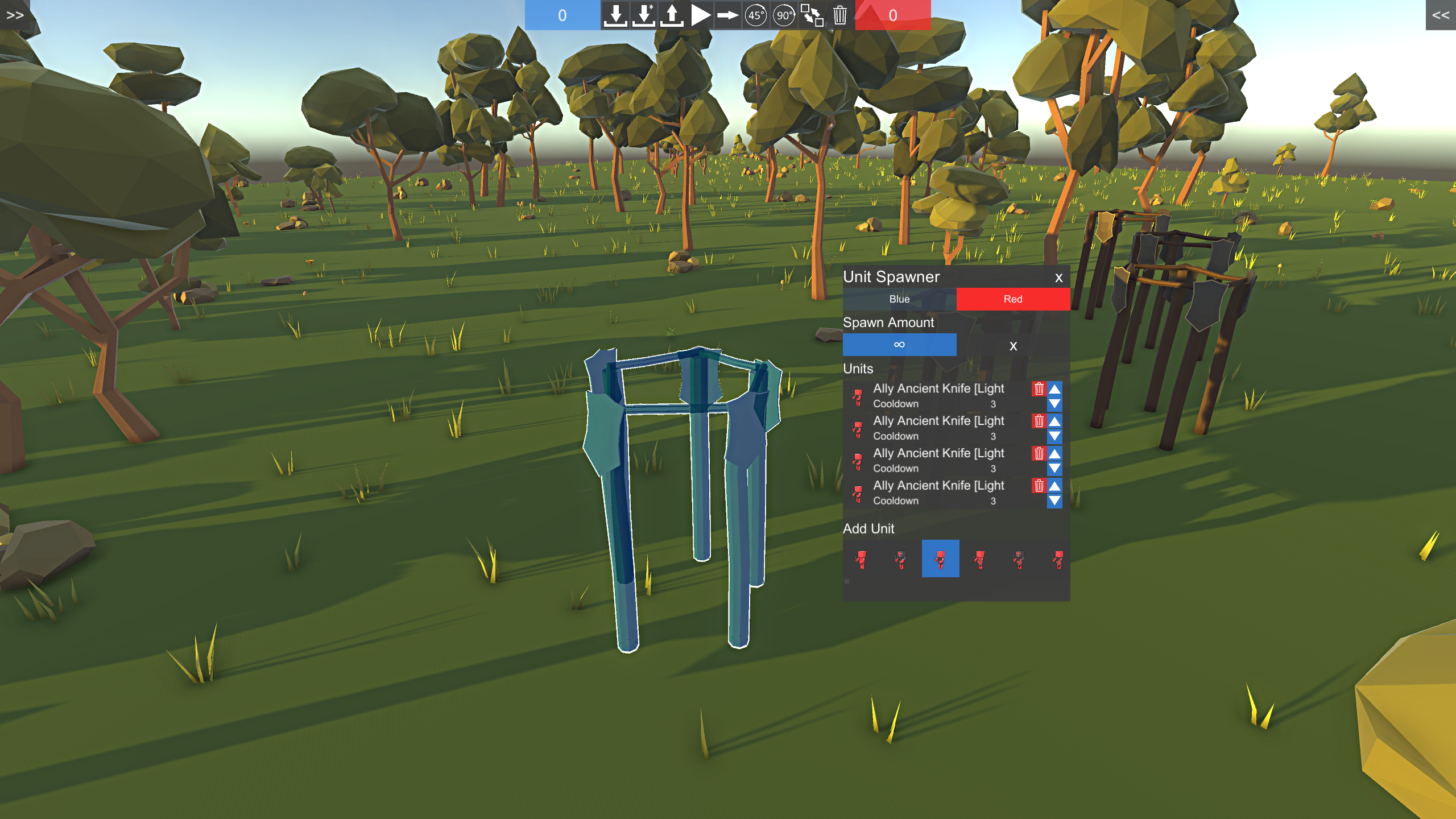 Unit spawners are in game!
You can find them in the objects tab and the new UI will help you to choose the units which will spawn from it.
You and your mates can destroy unit spawners from the enemy faction to stop the spawn process.
Other improvements
Fixed a bug that caused the game to stop loading
Fixed a bug in the unit database that could lead to strange behaviour
Fixed a bug that caused the new building system to stop working
Fixed a bug that caused the battle to not end, even if all players of one faction were dead
Improved the performance when spawning units.

This will decrease the performance impact of unit spawners

Improved some smaller performance bottlenecks
Files
ancient-warfare-3-windows-64bit.zip
125 MB
ancient-warfare-3-windows-32bit.zip
123 MB
ancient-warfare-3-osx-universal.zip
140 MB
ancient-warfare-3-linux-universal.zip
143 MB
ancient-warfare-3-windows-64bit-demo.zip
125 MB
ancient-warfare-3-windows-32bit-demo.zip
123 MB
ancient-warfare-3-osx-universal-demo.zip
140 MB
ancient-warfare-3-linux-universal-demo.zip
143 MB