Ancient Warfare 3
The 8th update is here!
If you are using the itch.io app, updates should be applied automatically. If you are using your browser, you have to redownload the game.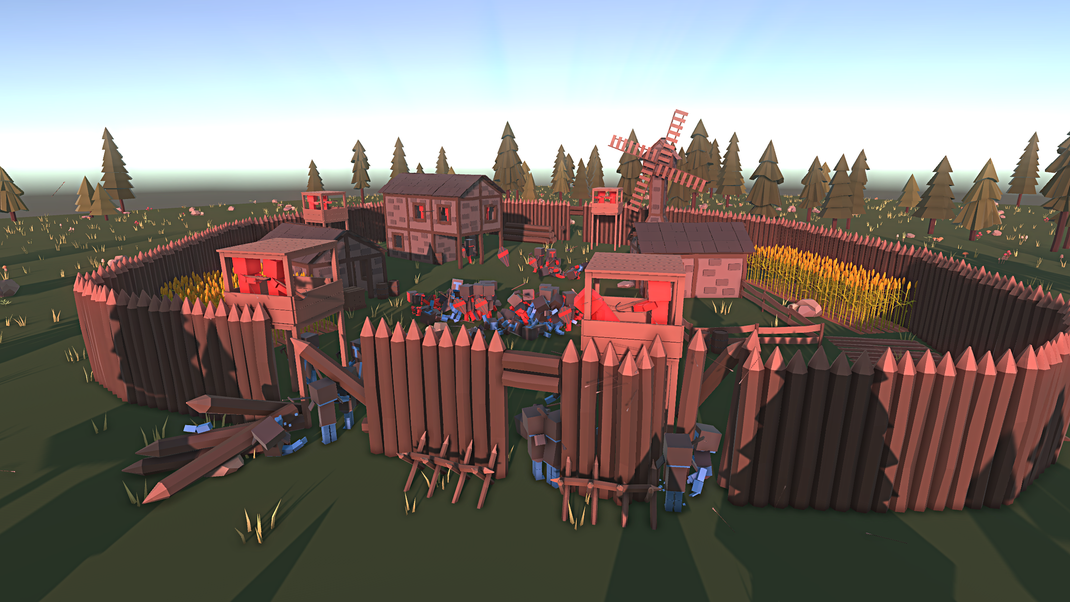 New objects, new building system, performance improvements and more...
New objects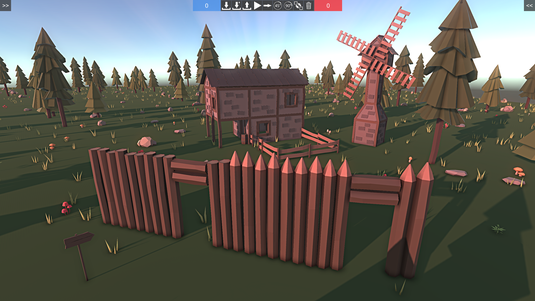 There are some more decoration objects to build small towns and castles:
Small Stone cabin with 2 floors
Wood fence
Wood fence entry
Windmill
Barrel
Empty field[small]
Empty field[large]
Arrow sign[right]
Wood log wall
Wood log wall entry
Wood log wall[spiked]
Wood log wall entry[spiked]
There will be much more in future updates! I got a long list from some itch.io users...
New building system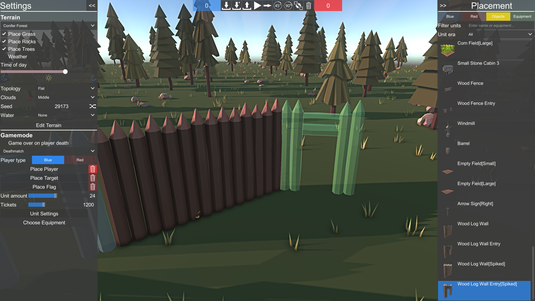 There is a second building system in game now. Some objects like sand, concrete and wood barricades or fences and wood log walls can now be sticked together. Just hover with the mouse over the preview and press q or e to rotate it.
Performance improvements
This update will increase the performance again. It will fix some lag spikes which occurred after its died.
Other improvements
The player can aim much higher in fps now
Fixed a few crash scenarios while loading a battle with units in guard mode
Fixed an error which decreased the performance of the game
Improved the pathfinding in buildings and added the functionality for multi floor buildings
The game can now be closed with alt+f4 again, because there were some problems on linux with it.
Steam release
I just wanted to give a small update for the steam release. Most of the paper work is done and now, I will just have to wait until all data have been validated. The estimated steam release date is the 1st November 2017.
Files
ancient-warfare-3-windows-64bit.zip
125 MB
ancient-warfare-3-windows-32bit.zip
123 MB
ancient-warfare-3-osx-universal.zip
140 MB
ancient-warfare-3-linux-universal.zip
143 MB
ancient-warfare-3-windows-64bit-demo.zip
125 MB
ancient-warfare-3-windows-32bit-demo.zip
123 MB
ancient-warfare-3-osx-universal-demo.zip
140 MB
ancient-warfare-3-linux-universal-demo.zip
143 MB